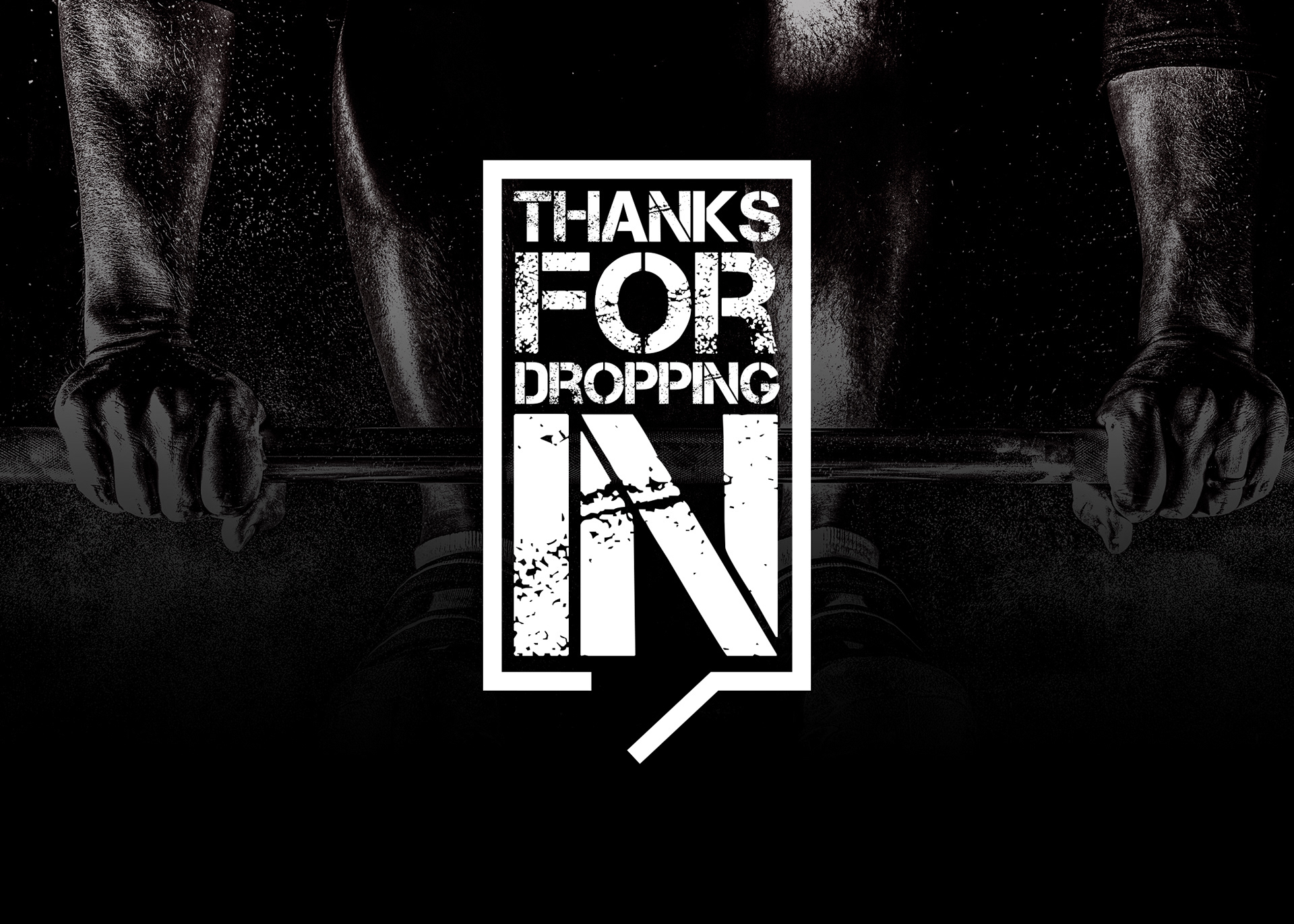 As the graphic designer for the SBTS Health and Rec Center, I oversee and create the graphics for our CROSSFIT Box. When I took this job, I faced multiple problems, and one of those problems was that there was very little if any branding within the divisions of the Rec Center. So as I got to work, I decided to create some consistent materials for our CROSSFIT Box.
(above)

 A greeting information card for SBTS hotel guests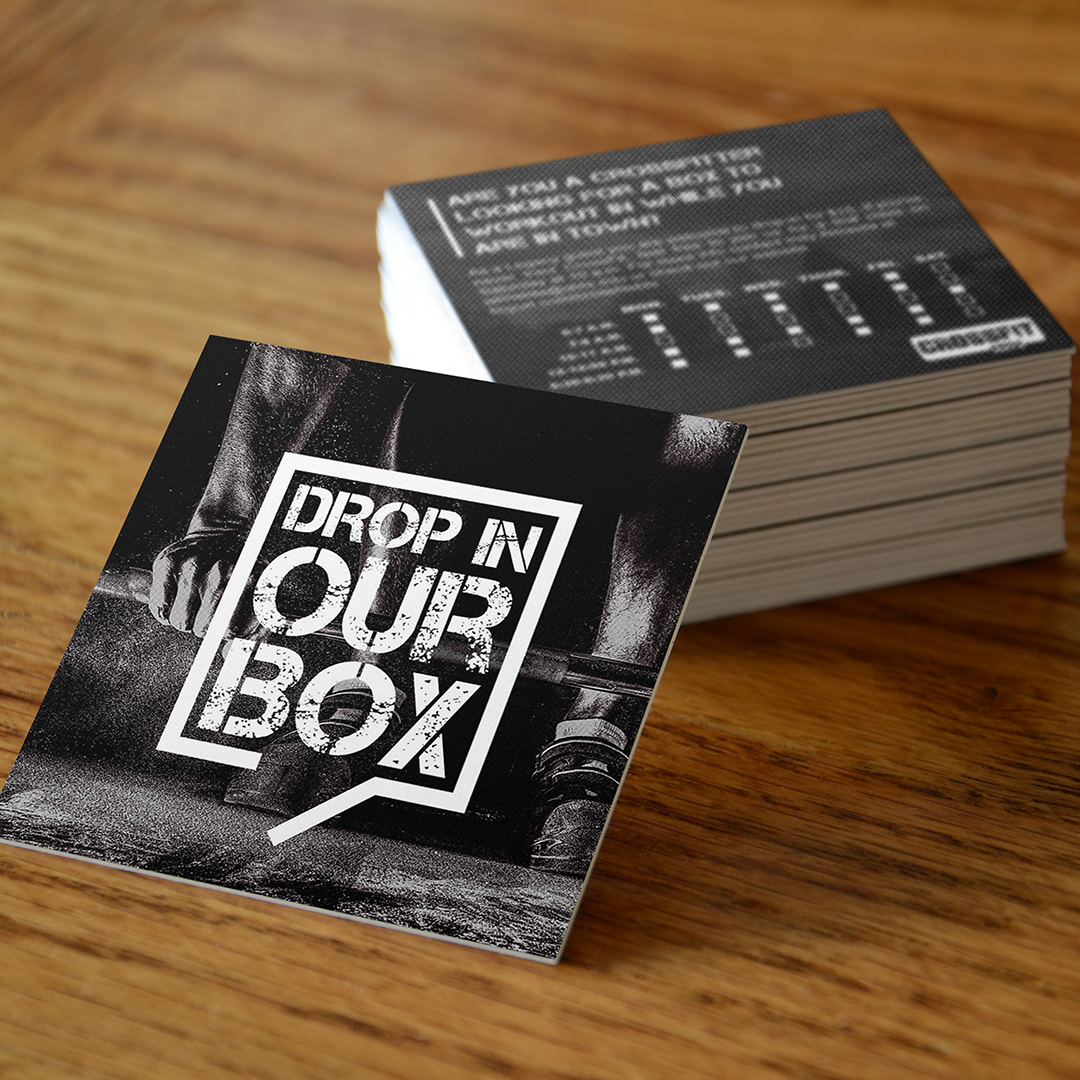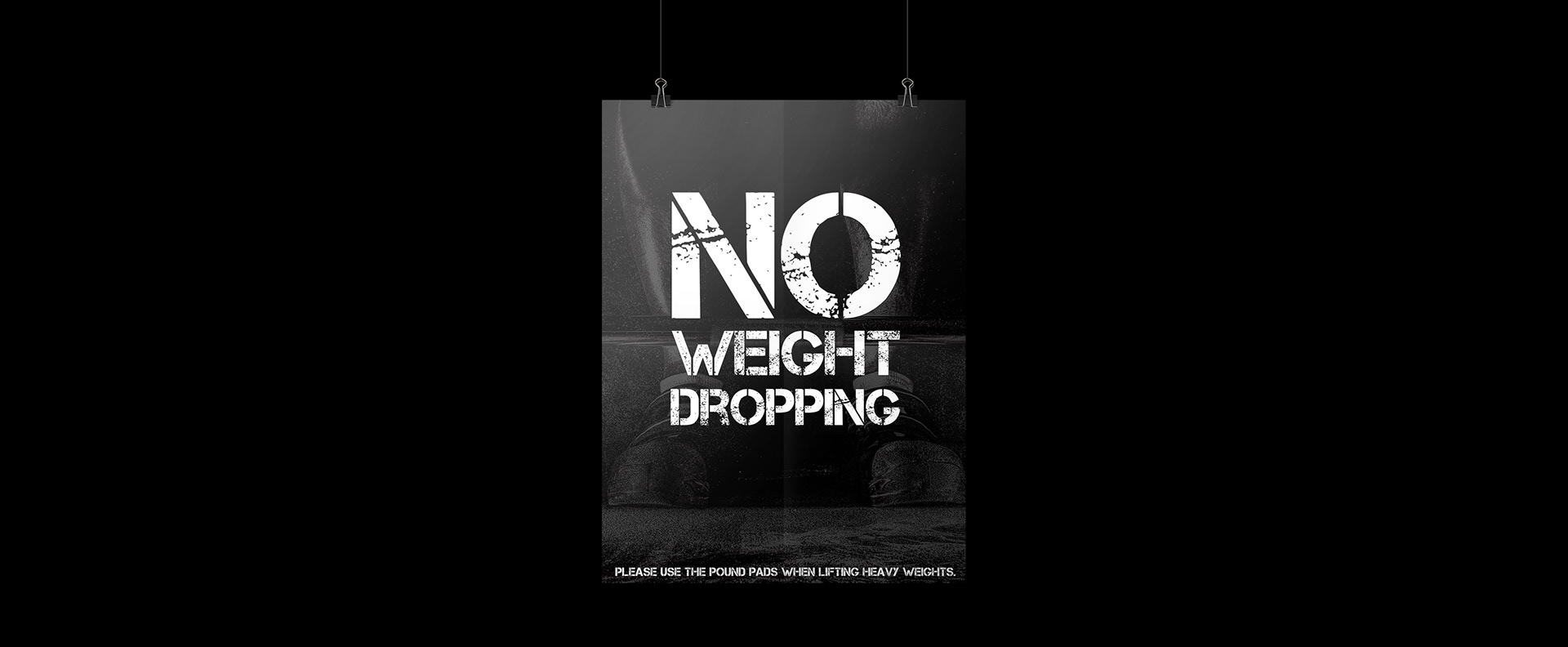 (above)

 After a while, we started to notice that the floor of our CROSSFIT Box was beginning to get damaged due to weight dropping. So I created a sign and kept the theme flowing.
_______________________________________________
(below)

 We decided it would be awesome to send follow-up postcards to individuals who had visitted our CROSSFIT Box.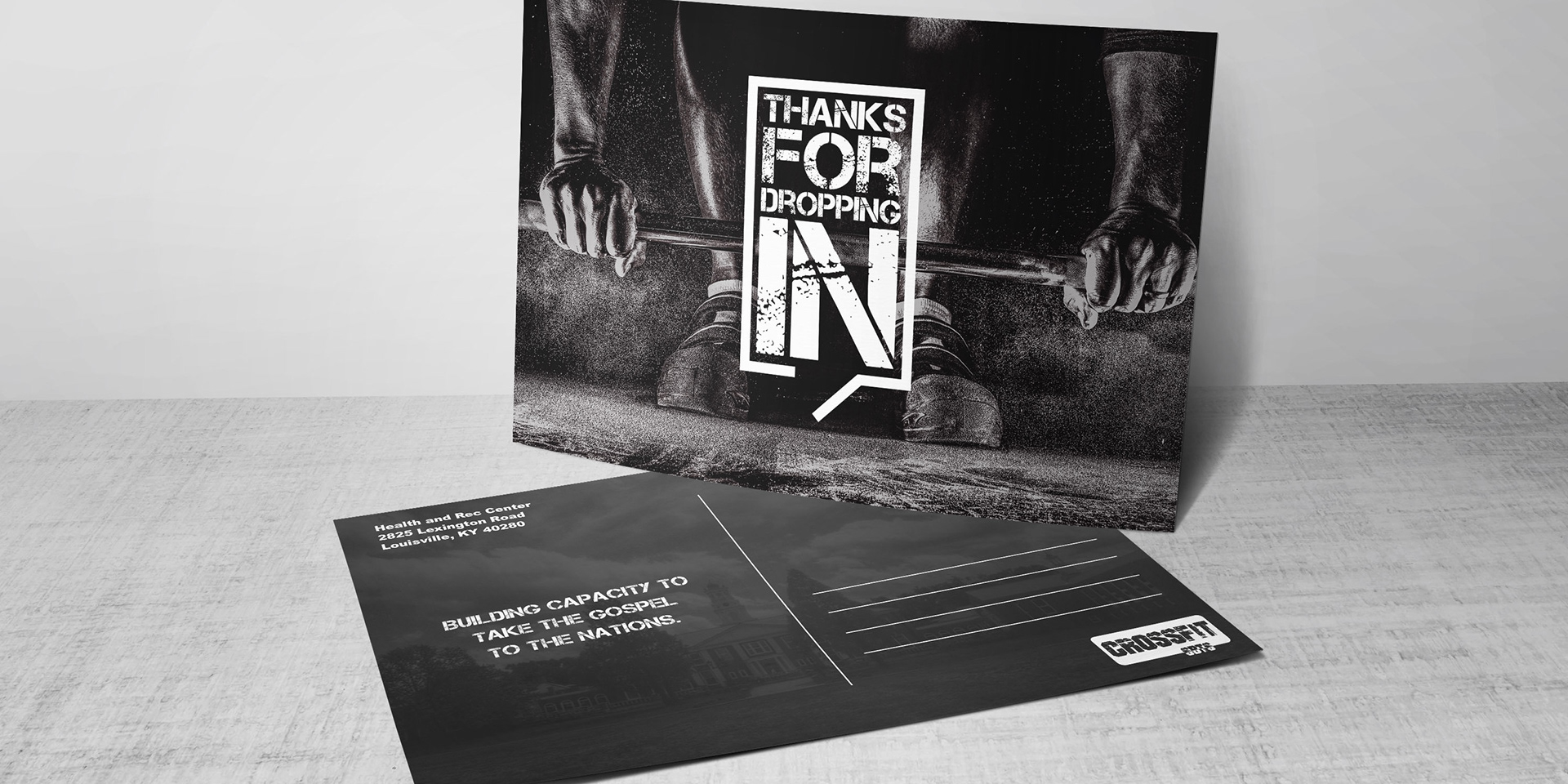 (below)
Here are some other graphics that help show the branding that was created. Having consistency is so important becuase it gives your product an identity, and your product will have a greater presence in your customers mind.

If you have any questions or want any information, send me a message and I'll get back to you.