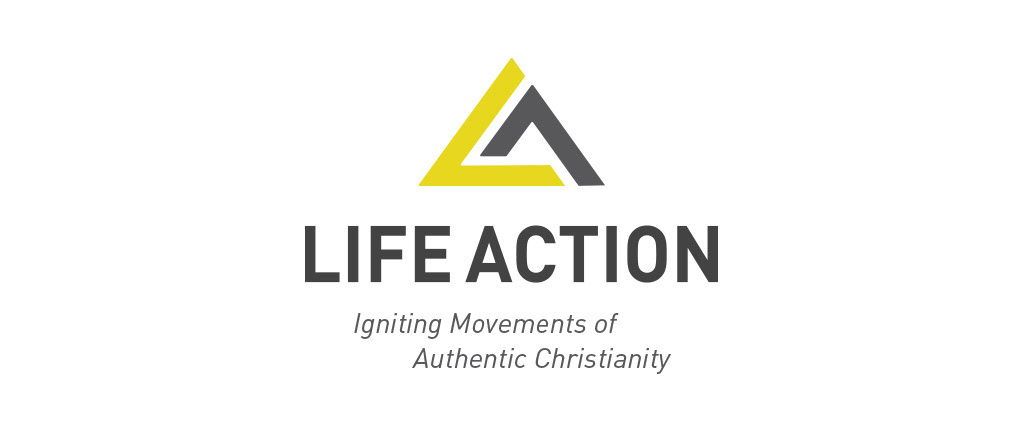 LIFE ACTION MINISTRIES BRAND REDESIGN
Life Action Ministries is an organization started in 1971 that seeks to ignite movements of authentic christianity throughout America. They have reached over tens of thousands of people. They asked me to be apart of their team to redesign their logo and assets. This was a long process with many mockups, but it was also a blast.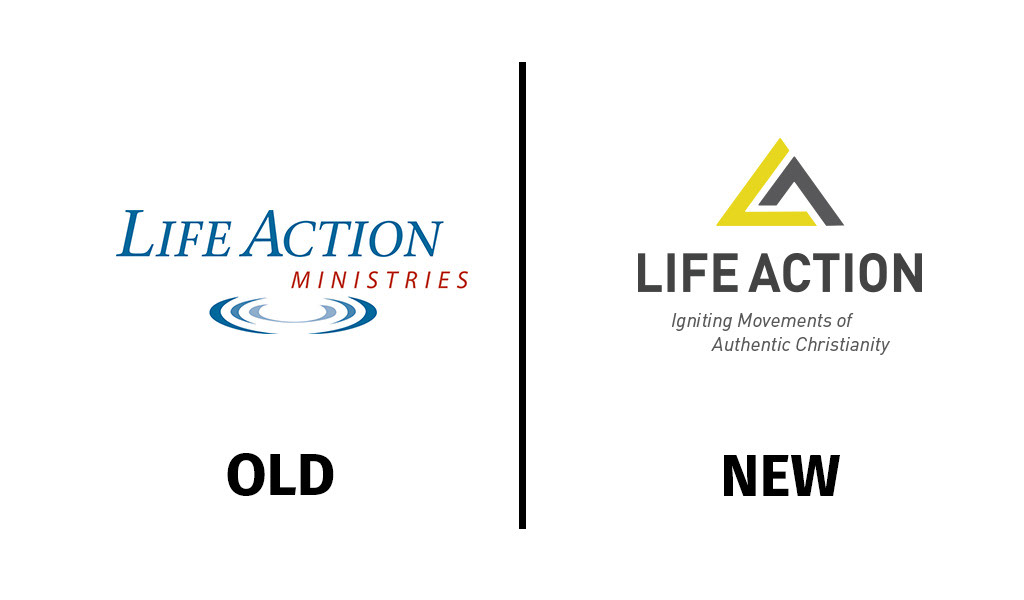 While the new logo looks like a simple design, it took a lot of work and many hours to come to. There were countless prototypes and mock-ups that were created before we came to the final design. Here is just an idea of what we had to go through to get to the final design.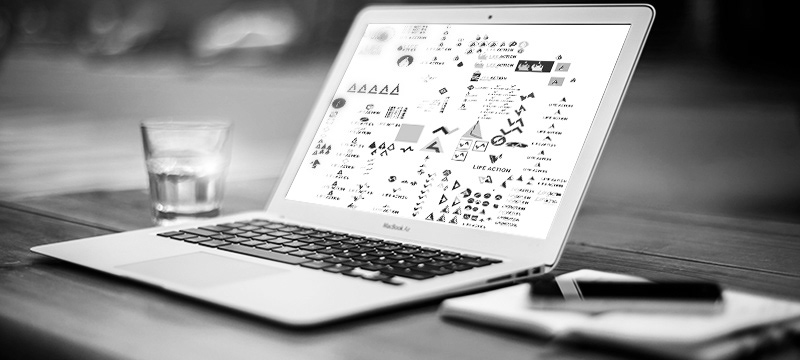 Along with the different designs, the organization also asked for mockups of these designs, so that they might be able to get an idea of how the new look would feel on different material before they invested thousands of dollars into the brand update. So I was responsible for coming up with some practical uses of the logo and creating a digital display of these uses.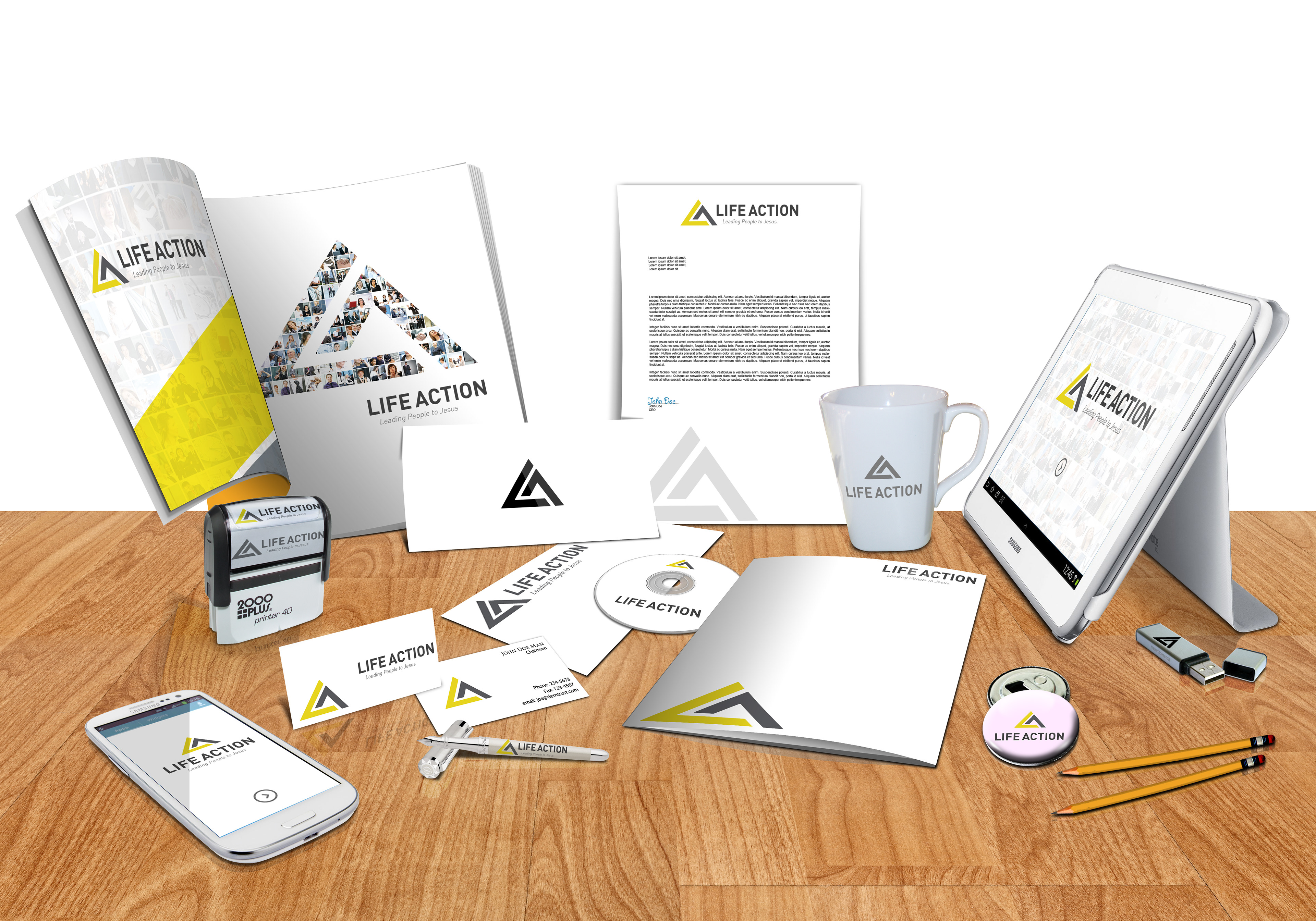 After the new brand was agreed upon, I continued working with the team to develop the style-guide for the brand. This happened as we created new material that would reflect what we wanted in a brand. This is a brochure that I created with the new brand style. This was definitly a fun piece.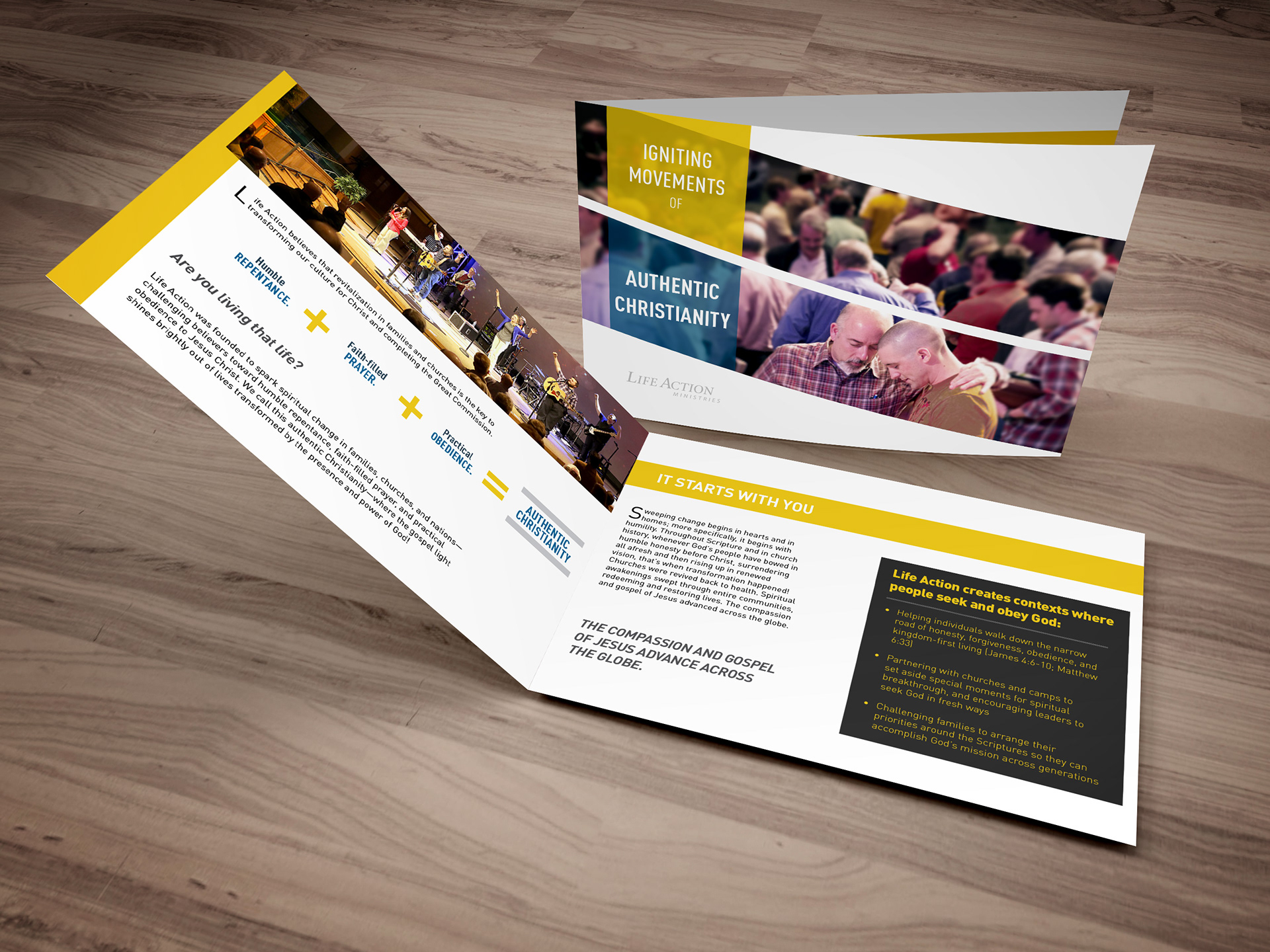 Because this was a Brand 
Redesign, 
and not a brand new gig, I was also responsible for redesigning some of Life Action Ministries' old resources. They wanted to continue using their older mateiral, but they also wanted the new look. So went back and redesigned their look while keeping their original content.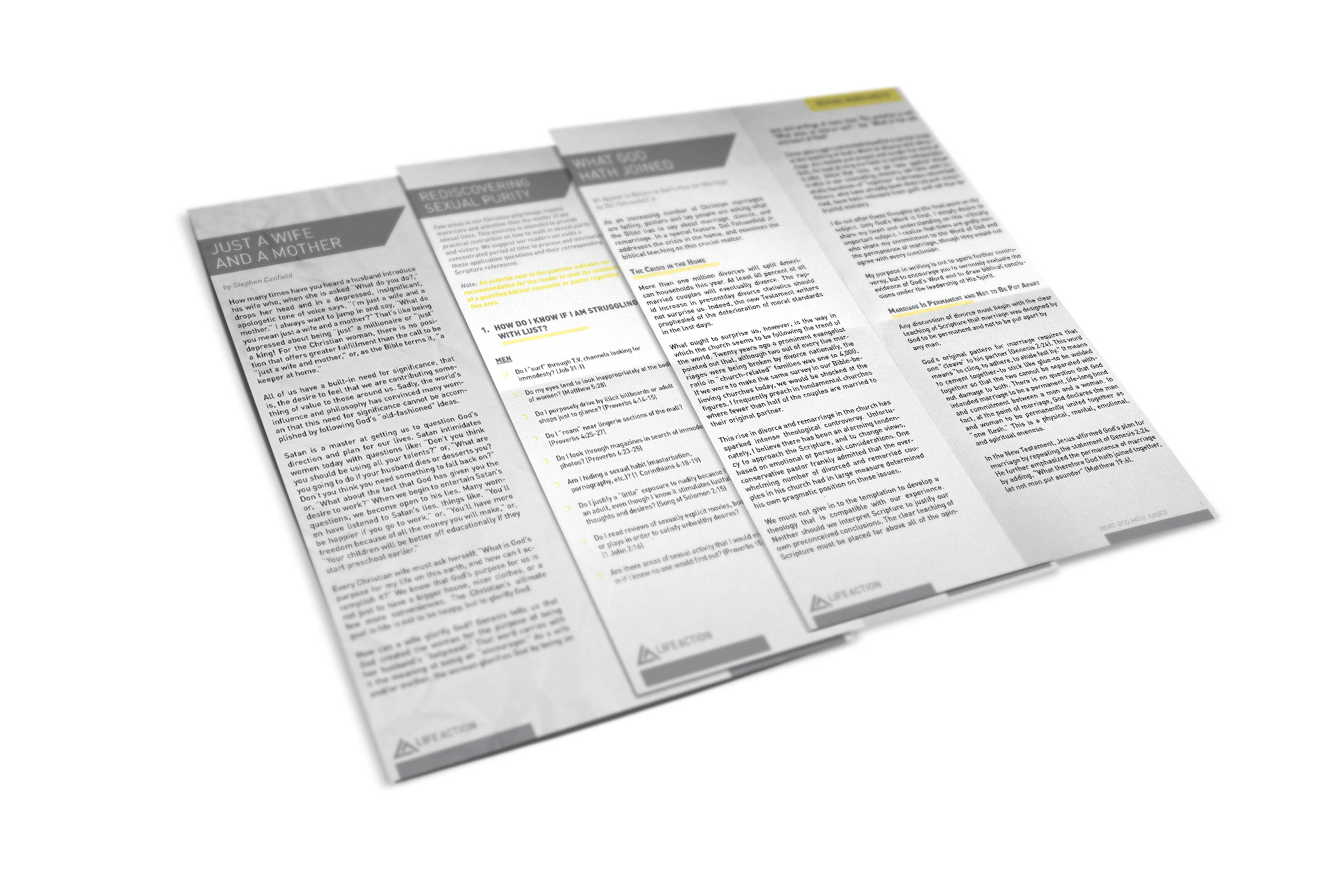 All in all, this project proved to be a lot of fun. Not only that, but it has been of great value to Life Action Ministries.
If you have any questions or need any work mesege me. 
Like below!